We'll handle the mundane so
you can handle your business
Incorporations
Accounting
Tax
Annual Returns

Board & Member
Resolutions

Your Business Needs, Covered
Check out our services below:
Be up and running
in no time, from
anywhere in the
world, at anytime
No hidden fees or travel time!
Accurate info
With Singpass data
No hidden fees
Government ACRA fees + Name search covered

Legally binding & auditable
Time stamped electronic signatures with
Singpass & biometric verification
Gain access to MyCo Portal
Intuitive all-in-one portal to manage your
Company with a single login
Incorporate on-demand,
quick and easy without fuss
It is important to start off the right way with proper documentation to safeguard your rights and protect your share of the company to avoid disputes down the road. You also would want to be in compliance with the respective authorities.
For the uninitiated, incorporating a company maybe daunting. But we'll take the guesswork out of everything, and make setting up in a snap
Singapore-incorporated companies requirements
At least 1 local director, who can either be a Citizen or a permanent resident
Minimum number of shares 1
100% foreign shareholding is allowed
Minimum share capital of SGD1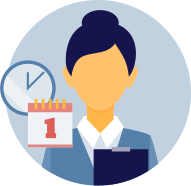 Appointment of a Company secretary to fulfil the company's compliance matters as well as to maintain resolutions, registers and minute books for the company
Need more clarification on incorporating a company in Singapore? Find out more here
Check if your Company Name is available
S$350
to get you up and running

Name check and reservation
Company Constitution
Incorporation documentation
Share certificates
Officer and Shareholder registers
Resolution depository
Access to MyCo company management platform
Includes ACRA government incorporation fees
---
S$3,440
No Incorporation fees!
to get you up and running

Name check and reservation
Inclusive for foreign director companies
Company Constitution
Nominee Director service for a year
Incorporation documentation
Registered office address
Share certificates
Accounting package with Xero bundle
Officer and Shareholder registers
Resolution depository
Access to MyCo company management platform
Includes ACRA government incorporation fees
---
Includes free sign-up for a Digital Bank account for your Singapore-incorporated company.
Digital bank account is provided by Aspire. Find out more here.
Welcome your
digital corporate
secretary on demand
day or night
No need for paperwork
or commuting
All your board and members resolutions in one place, stored securely on the cloud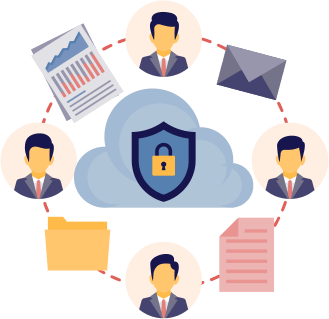 Stay compliant with ease
We'll manage all your annual compliance obligations with the Authorities & Regulators
Switching to us is easy!
No need to trouble yourself, we'll get in touch with your current provider directly for a seamless transition. No action on your part.
Verified with GovTech's Singpass
Authorise documents with legally-binding electronic signatures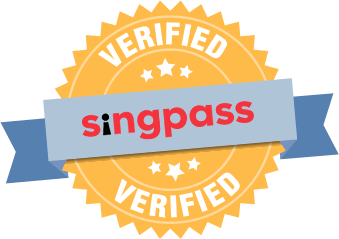 Track due dates on MyCo Portal
Get reminders on deadlines on submissions. Our digital corporate secretary will remind you on deadlines for submissions and our human professionals will ensure you're well prepared ahead of time.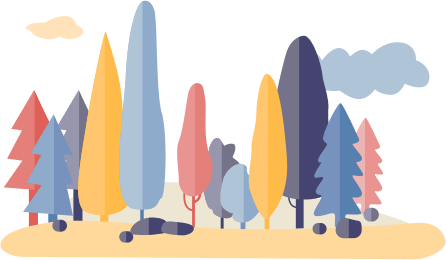 You'll also be saving the trees as it's all paper-free!
1,2,3,Go!
Accounting can't
get any easier.
3 steps to run your accounts up-to-date for business insights. Plus, no more lost revenues or missed collections due to human error.
Sell, sell, sell
Issue sales invoices from your mobile anytime
Generate invoices from your PC, tablet or mobile phone, & send directly to customers. Plus, link your bank account for easy, up-to-date conciliations
Snap & Upload
Take photos of your invoices or receipts, and we'll
do the rest
No need for sorting, mailing, or visits to drop off your documents.

Generate Payroll
Simply provide salary details
You & your team can enjoy the rewards of your hard work
— even the compensation process is easy!
Free yourself from admin matters
and automate your accounting now

Issue invoices from anywhere – on laptop, mobile, or tablet
Link up your bank feeds in real-time
Scan your supplier invoices and have it accessible in the cloud
Automate payrolls, i.e. CPF calculations, payslips, AIS submissions
Have regulatory updates and useful business tips sent to your inbox.
No spam mails, we promise.